Hello comrades, welcome to FUT FM on FUTBIN!
FUT FM is a FIFA podcast focusing on in depth discussions about the game, and the culture surrounding it.
Oh, and we like to bantz. A lot. But don't take it from me, here's what some of our totally real and not at all bribed listeners have to say on iTunes:
Ok, ok, that's enough introduction, let's get on on with FUT FM Episode 37, featuring the incredible Hashtag Ryan:
Weekend League Tips From Hashtag Ryan

If you're a FIFA 18 regular, you know that a metric buttload of goals get scored in the Weekend League. So how the heck did Hashtag Ryan only concede 20??
No, Ryan's secret isn't a 4G connection or a team worth 20 million coins…
In fact, his "secret" isn't even a secret!
When Hashtag Ryan plays poorly and takes a loss in the Weekend League, he recognizes the situation and takes a break instead of trying to soldier through a sea of negative emotions. It's really difficult to maintain a high level of play over 40 games if you don't take time to "reset" yourself after a rough spell.
Furthermore, Ryan has been really enjoying the 4411 formation.
4411 forces you to be a bit more creative on offense, resulting in movements and passing combinations that most FIFA 18 players may not anticipate easily. If you're not sure about how to set up your team with this formation, check out FUTBIN's in depth Squad Builder and tweet us your squads/questions.
What Was The FUT Champions Cup In Barcelona Really Like?

Everyone and their nan had an opinion about the Barcelona FIFA eWorld Cup event, but was it really as uneven as some made it sound?
Unfortunately, Ryan points out that Day 1 was a bit shambolic. The following is a live photo of Twitter's reaction to some of the things that went on:
The Swiss format got messed up which resulted in incorrect match ups, and the pros had to mass discard items from their clubs in order to get to the ones they needed. Wait times for matches were long.
Buuuut, Day 2 was a huge improvement! Shout out to the guy on stage using a Swiffer as a broom.
In terms of the spectator experience, this event had its ups and downs. Obviously Hashtag Boras on commentary was a huge highlight for everyone, but fans wanted to see more top matches, and a clearer picture of the brackets and overall tournament.
With FIFA 18 pushing hard into the esports scene, some growing pains are to be expected.
FIFA 18 Esports version gameplay and playing vs DhTekKz & Kurt
Do the pros play the same game that we do?



Actually, the pros play the FIFA 18 esports version which features all FUT cards and different gameplay. As Hashtag Ryan and other pros have pointed out, the game is much slower, which potentially suits the more conservative nature of pro vs pro matchups. In fact, Ryan called the gameplay even slower than kick off matches.
Is that a good thing, or is that a bad thing?
There's no clear cut answer, but both Ryan and Kurt feel that faster gameplay lends itself better to a more skill-based game. And both of them played against each other in Barcelona!
Ryan has nothing but love for Kurt, praising his incredible dribbling ability and calling him the best player he's seen.
As for TekKz, Ryan called his skills absolutely insane! TekKz played with no fear and treated every match like a home game, attacking relentlessly and with freedom and creativity. TekKz also used his attackers on defense a lot, cutting out key passes and options.
The biggest thing Ryan learned from Barcelona is to add a bit of patience to his game, since typically he's playing very directly and smashing WL players into first half rage quits.
Hashtag Ryan's Pro Journey And The Ultimate Rage Moment

Ryan's story is hilarious and amazing:
He's always played a bunch of FIFA, and one day he got emailed that he was on reserve for a tournament in Madrid.
He thought it was a scam! In a month or two later, he qualified for an event in Munich, won it, and it all started from there.
BUT, he almost never made it to Munich! His mom initially refused to let him go to Germany and didn't think any of this esports stuff was real or worth Ryan's time. Study hard, kids!
Eventually, Ryan signed with xL on a short contract and after that was approached by Spencer and Hashtag. It's a bit of a dream come true for Ryan, having always watched Spencer's videos as a fan in the past. Plus, working with the likes of Boras, Agge, and Harry would be a dream for any serious FIFA player.
In fact, Ryan credits his colleagues for teaching him how to stay calm and maintain his form over a long period of time, because…
Ryan once broke his own bed due to FIFA rage! Seriously. He threw his laptop down and BOOM, his bed exploded into three million pieces.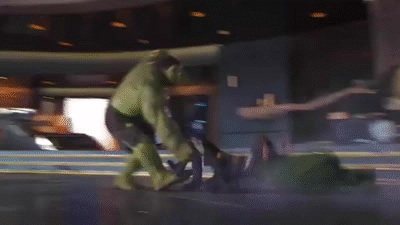 Maybe I'm exaggerating a bit here, but he did actually break his bed. Be sure to share your own FIFA rage stories with us on Twitter.
Hashtag Ryan's Thoughts On FIFA 18 And The Future

It's probably fair to say that FIFA 18 has been a very divisive game in the hardcore and pro communities.
Should the Weekend League format change? Is the gameplay where it needs to be? What's up with the defending? The questions pile on, and everyone has an opinion and a half.
Overall, Ryan thinks FIFA 18 blows FIFA 17 out of the water… but only when the gameplay is smooth. Even in his latest Weekend League, the gameplay was varying wildly in his 5 bar matches. But ultimately, it's still better than the AI defending in 17.
He'd like to see more consistency from the gameplay in FIFA 19, alongside a different format for the pros. The Weekend League format is simply not a good fit.
Perhaps as FIFA grows an esport, we'll see more pro leagues similar to games like Overwatch, CSGO, and StarCraft. In fact, we're seeing the seeds of that right now with the eMLS and the announcement of the virtual Bundesliga.
One thing is clear though, the Weekend League format needs to be changed for the sake of everyone.
Comrades, thank you so much for checking out FUT FM, I hope you had fun listening to Episode 37 and reading the article! We'll be back next week.
And don't forget that you can subscribe to us on iTunes/Apple Podcasts or on Android.
Cheers!
_____________________________________________________________________________________________________________________
FUT FM Episode 37 Highlights

1:04 Announcements - FUTBIN x FUT FM and r/SeriousFIFA.
2:38 Nelly continues to be sad sad that he can't afford IF Milinko-Savic.
3:35 Last week's topic voting - from Boras' scarf at Barcelona to stadiums with shadows.
7:30 Hashtag Ryan's latest blockbuster 40 - 0 Weekend League and post patch matchmaking/gameplay.
9:35 The effectiveness of 4411 in FIFA 18.
11:01 Valerio hits his peak and then undos all of his progress.
12:26 Did kick off really change after the patch?
13:43 4 bars vs 5 bars in FUT Champs.
15:59 Valerio returning to Twitch and "deserving" sick packs.
17:07 What the FUT Champions Cup in Barcelona was really like.
19:32 FIFA esports gameplay and what it's like to play DhTekKz and Kurt.
29:42 Hashtag Ryan's journey to the pro scene, thinking it was a scam initially.
31:09 Nelly's free EA Sports XBOX scam and yet not a scam.
32:30 Goran getting a $9 Gillette razor for being the best player in the world.
35:37 Hashtag Ryan breaks his own bed…
40:34 The scary prospect of FIFA pub leagues.
43:29 Hashtag Ryan's thoughts on FIFA 18.
47:24 Weekend League format changes and an eventual ladder system or pro league.
51:46 Why are Prime Icons so slow to release in FIFA 18?