Hello comrades, and welcome to FUT FM 41!
We now live in a Prime Icon Maradona world, and wow, he's definitely one of those FUT cards that makes a huge impact on the entire game.
We share our full thoughts on Maradona below, plus our refreshed take on the mystery of FIFA goalkeepers, low pressure defending in Weekend League, and more! Let's jump in.
Is 97 Prime Icon Maradona Really Worth It?

The three of us rarely agree on anything FIFA 18 related.
Our styles, and each one of us has very different thoughts about where the game should go in the future.
Enter Maradona, a football god. A card with almost no weakness. A card you can unironically call a game changer.
We each used Maradona on loan, and he was dominant for all.
His shooting is absolutely mad and he can score finesse shots from super long range. His passing and dribbling are excellent, and his attacking positioning always ensures that the Argentine icon is in the right spot at the right time.
But what about that 3 star weak foot though?
It's not ideal of course, but it's not even close to being a serious problem. Maradona's attributes are so good that you don't really worry about his weak foot except for outside the box or contested shots.
The only real downside to Prime Icon Maradona is his low stamina. At striker, he can stay fit for the match, but he has more uses at CAM.
At CAM, he never really tracks back (which helps save stamina), but you'll find yourself tracking back with him manually and wasting precious stamina. Or you track back with a striker which ends up being a longer journey, giving your opponent more time to score.
So it's really important that your midfield can support a player who's mainly useless on defense.
If you've always relied on having 1 defensive minded CM, with Maradona, you might need 2 if you're not constantly on the attack.
If you can strike that balance with your squad, Maradona easily becomes a must have player. He's one of the few Prime Icons that wins matches on his own, and we've yet to see a card with positioning as clever as his.
Have you used Maradona? Tell us what you think of him on Twitter.

The Mystery Of FIFA 18 Goalkeepers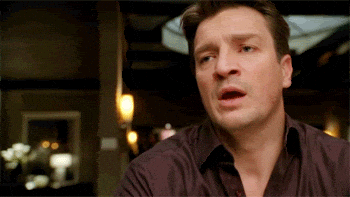 Goalkeepers in FIFA 18 are terrible. No wait, they're great. Just kidding, they suck. Wait a second, they rock. Goalkeepers...
FIFA 18 has been patched many times, and sometimes there have been changes that weren't fully documented. However, at launch, keepers simply didn't do their job.
Even after a few patches, the likes of De Gea and Neuer were still letting in howlers on a regular basis. The sentiment of "don't waste coins on a high rated GK" became very common.
But over the past month or so, goalkeepers seem to have gotten good again. With cards like 99 Ronaldo not being able to get past De Gea as often as CR7's attribute suggest, it all gets very confusing.
Has this been the experience for you as well? Or have you been too burned by goalkeepers in the past and haven't invested in a high rated on yet?
Tell us all about your GK experience on Twitter, it would be good to get a better sense of how keepers are performing these days.

Is "Park The Bus" and "Counter Attack" Coming Back To FIFA 18's Weekend League?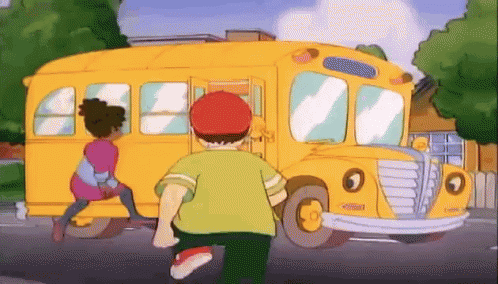 For the past few weekends, we've noticed an increased number in ultra low pressure players, putting many men behind the ball and hoping for an easy counter attack.
As you might recall, this was a super popular tactic early on in FIFA 18 and 17. It relies heavily on the AI and the frustration of the attacking player.
If you ever want to annoy a FIFA vet, just lovingly whisper "PTB+CT" into their ear.
This preservation strategy won't get you 40 wins during the Weekend League, but if you're a very inconsistent FIFA player, it can definitely get you more wins than a traditional style of play.
With automatic Weekend League entry reduced from 18 to 11 wins, we might be seeing the long term effects of that now.
You can surely make the argument that a skilled player can overcome this defensive tactic, but at the same time, there are so many AI elements to FIFA that are outside of anyone's control. It's also possible that the current PTB trend is more of a fad, with less experienced players playing more of the WL and trying to survive whilst building experience.
Either way, it's interesting to see the Weekend League's meta go through phases throughout the year.
As always comrades, thanks for checking out FUT FM! If you like what you read and listened to, be sure to subscribe to the podcast on iTunes/Apple Podcasts, or Google Play Music.
See you next week!
____________________________________________________________________________________________________________________


FUT FM Episode 41 Highlights

0:37 Maradona panel talk.
4:39 IF Jesus is the GOAT
5:45 Past week of FIFA
7:12 De Gea shoutout for his throws and the mystery of goalkeepers
9:23 The journey of buying different cards for the same player
12:10 Last week's polls

15:00 Walking through the Nelly vs Pop rivalry

32:28 Winter player upgrades

34:24 Potential La Liga SBC

39:19 SBCss are as soothing as hot knives cutting through butter videos…